About Wood-U-Like
Workshop Clearance B74
I am aware of a woodturners workshop to be cleared in the Birmingham B74 area. As with many such situations there is a vast array of tools, equipment, wood and bits and bobs.
The main items of equipment are listed here. Anybody interested can contact me via the CONTACT form (please leave name, phone number and some indication of what you are interested in) and I will pass your details on to the vendor.
Wood
Selection of sizes and types. Some in larger pieces for cutting and some nearly big enough for light pulls

Gouges
Wide range of gouges, scrapers etc. Some HSS quality tools amongst them.

Turnmaster lathe.
Heavy floor standing steel body, cast bed. Variable speed (looks like single phase supply through inverter).Chuck attached - couldn't see make/model but a good one.Couldn't see thread. Taper is MT2.No lockdown handle on tailstock


Walker Turner table saw.
Old, not seen running. Almost certainly not anywhere near current safety standards.


Dewalt DW738 Band Saw on Stand
Not tested but looks to be in working order

Dewalt DW1150 Planer/Thicknesser
On home made stand.Dusty. Not seen working. Not checked all parts present but no reason to think otherwise. 

Tormec Supergrind
Dusty. Not seen working. Not checked all parts present but no reason to think otherwise.


Graham Engineering bench mounted pillar drill
Old and dusty. Does not appear to have much play on chuck.


Compressor - Clarke Bandit
Dusty. Not seen working. Looks little used. Not checked all parts present but no reason to think otherwise.


Poroxon Table Saw
Couldn't figure out model number (wrong glasses) but could well be the KS230 which is a modellers saw.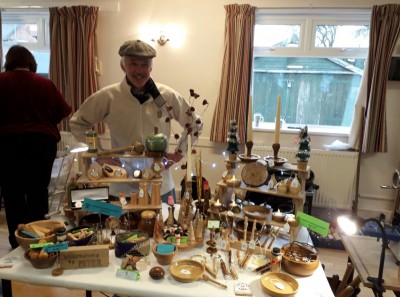 Whittington Woodturner Peter Hollis produces a range of turned wooden goods including tea lights, bowls, pens, household and novelty items ideal for gifts. Please take a look at the gallery pages to see some of Peter's work. All the items for sale are produced by Peter in Whittington.
Peter is keen to show his work at events in and around Lichfield. In addition to having a selection of items for sale it may be possible to work at event venues to show how things are made. If you are an event organiser and would be interested in having Peter at your event please contact us via the contact form.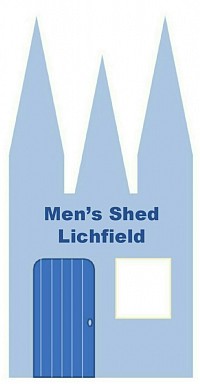 Men In Sheds
Peter is seeking to establish a steering group to explore the possibility of setting up a Mens Shed (open to ladies also) in central Lichfield.
If you have an interest in such a venture either as a steering group member or as a potential future shedder please do make contact using the contact form or take a look at the Men's Shed Lichfield website by clicking here.
Made to Measure
Do you need something made to measure? Get in touch through the Contact Page.
Replacements for a range of lost or broken items for house and garden can often be produced. If what you are seeking is beyond what Peter can make then his contacts in the woodturning community may well be able to help.
Pop-Up-Woodturners at the Plant Plot
A cabin in the new Plant Plot Craft Village has been given over to Pop-Up-Woodturners. Peter (Wood-U-Like) is one of the team that makes up the Pop-Up-Woodturners. As the name suggests, the woodturners are not in full time occupation. 
For the time being the Pop-Up-Woodturners will not be popping up.
When the current requirements for self isolation have passed we hope to be back. In the mean time if you wish to contact any of the regular woodturners please use the contact form. 
Other Events in the Wood-U-Like Calendar
All events cancelled.